Cloud Services Management
Robinson IT's team of engineers are experts in configuring any type of cloud environment for your infrastructure as either hybrid or entirely cloud based network for your company data and applications. Robinson IT can also help maintain and expand an existing cloud environment that you would need help with using the latest methods in enhancing the existing network to match your requirements.
At Robinson IT, our partnership with Amazon, Microsoft, Google and other providers, allows us to get the firsthand look at all newly released technology and enhancement to such platforms; which enables us to continuously improve our client's existing cloud infrastructure to make use of any improved method introduced by the cloud provider.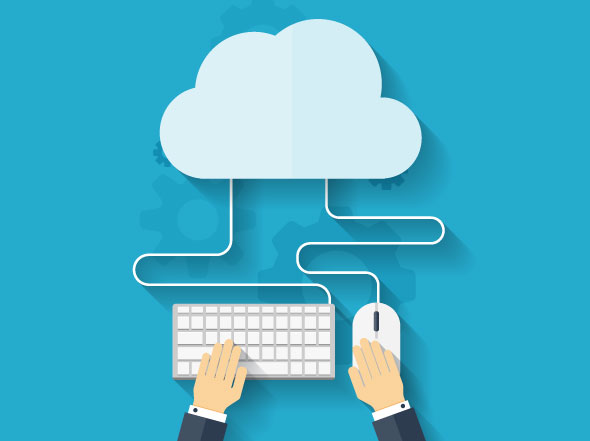 Some of Our Cloud Management Services Include:

Complete Cloud Infrastructure Design, Implementation and Maintenance
More and more companies today are relying on hosted or cloud servers and infrastructure for at least part of their network. The use of cloud infrastructure and cloud services such as such as Office 365, Google Apps, Amazon AWS, Microsoft Azure, and Google Cloud…

Secure Cloud File Sharing
Today, the need of sharing information with other users and companies is extremely vital for businesses around the world to operate in today's market. But sharing such information across networks also brings about serious risks to the data and content and the need…

Hosted VoIP/ Unified Communications
The use of the Internet has evolved to include voice communication for some time now. However, many businesses still rely on outdated and older technology such as Analog lines to handle their voice communication. Such older technology is not only more expensive…

Hosted Applications
Hosted applications are more common throughout the business networks of today. By hosting the application in a cloud environment, companies increase reliability and accessibility to the applications and data that needs to be accessed by users from various locations..

Cloud Security and Backup Solutions
Security is the most important aspect in designing and maintaining a network. Companies today are more susceptible to attacks on their servers and data than ever before. With that in mind, the safeguarding of network and infrastructure are on the top of the list of their worries…

Compliance with SOC2, HIPPA, PCI
Over the years, Robinson IT's team has worked with many clients in different industries to help them meeting IT challenges surrounding their business network. This includes clients in the healthcare industry with concerns around the HIPPA regulations, or retail customers…

Migration to Cloud
Whether you are looking to migrate your e-mail platform, servers, any application or your entire network to the cloud, Robinson IT can guarantee your satisfaction in implementing a seamless migration and transition to the cloud environment…

Cloud Partners
Robinson IT's team of engineers work very closely with our cloud partners such as Microsoft, Amazon AWS and Google to bring the latest, most updated platforms to our clients. Our partnership with Amazon, Microsoft, Google and other providers, allows us to get the firsthand…

Troubleshooting
Whatever difficulty or issues you are experiencing within your network, rest assured as Robinson IT's expert team will be able to either resolve the issue at hand or develop a workaround through precise and expert troubleshooting of the network or a environment…