Voice & Collaboration Services
The use of the Internet has evolved to include voice communication for some time now. However, many businesses still rely on outdated and older technology such as Analog lines to handle their voice communication. Such older technology is not only more expensive to subscribe to and maintain, but also offers a limited set of features and services in comparison to the newer Internet based voice systems.
By using cloud based or hosted technology, companies today can offer much greater quality of voice as well as richer list of features that are offered by such platforms. Using a cloud based Voice over IP (VoIP) service, companies can get up and running with hundreds of lines and extensions within minutes in multiple locations, without the need of spending a large amount of money upfront to invest in a costly PBX unit that would need to be hosted in their office and maintained routinely by costly technicians.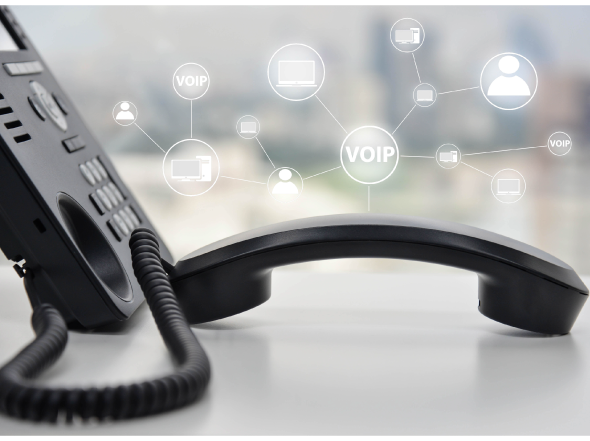 Some of Our VoIP Features:

Auto Attendant
Create your own prompts for the callers

Call Recording
Call recording options for all your inbound and outbound calls

Cloud PBX
Manage all your numbers from your Cloud PBX portal

Mobile App
Available on iOS and Android devices

Video & Call Conferencing
Make video and voice conference calls using your office phone or softphone

Fax to Email
Forward your fax documents to your email
Music on Hold
Upload your own music for callers to hear while on hold
Voicemail to Email
Forward and listen to your voicemails through your email

Collaboration Tools
Collaborate, talk and share documents using our tools
Cloud Clear Communication
The Hosted VoIP solutions allow small and large companies to enjoy a reliable telephone system that can be managed and tailored on the fly, offering much better quality of voice on their desk phones than any other traditional PBX systems. Moreover, the recurring cost of the phone system, will be reduced to a fraction of what it traditionally is for most companies by switching to Hosted VoIP. Most Hosted VoIP solution, such as the Robinson IT's Hosted VoIP solution, also offer the choice of using a Softphone or an App that can replace the traditional Desk Phone for users who prefer using their computers or smartphones to call and receive calls.
Robinson IT offers one of the most powerful Hosted VoIP solutions on the market, which in average allows more than 30% saving to the monthly phone bill of our customers in comparison to their older and legacy systems. Aside from the cost savings, companies are introduced to more than 50 features such as Call Recording, Fax to Email, Voicemail to Email, Auto Attendant and many other features that legacy phone systems do not have.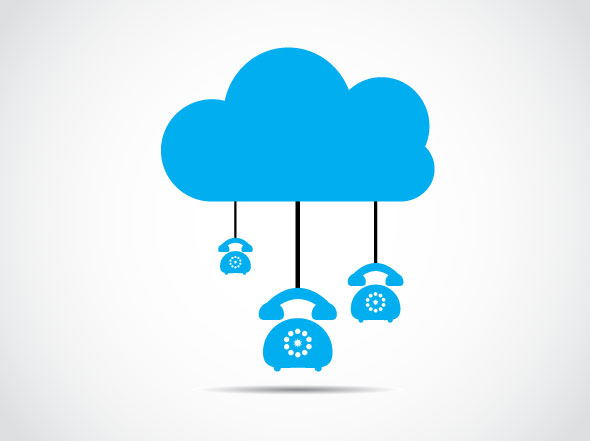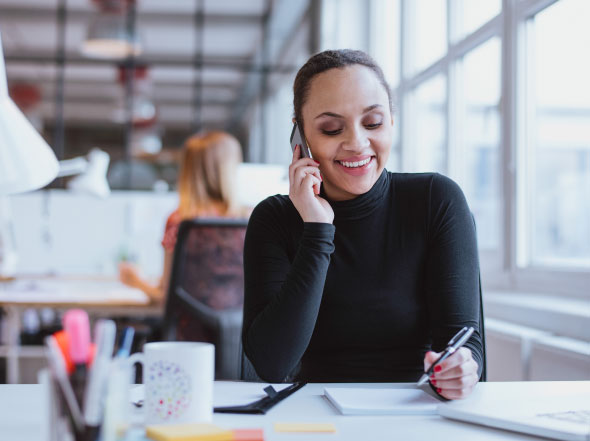 Our Difference
With flexible and customized plans, Robinson IT can bring you the most suitable solution that fits your type of business and guarantee your satisfaction in quality and costs when it comes to your voice communication.
Robinson IT Systems maintains a strong VoIP infrastructure in high-quality facilities that allowing delivery of superior VoIP services to our clients. Our clients have the advantage of a Virtual Receptionist, Call Recording, Fax to e-mail and many other unique features.
Our Cloud PBX allows companies to access their accounts online to manage spending in real time and fully control their VoIP communications. Our Voice and Collaboration services are offered through various plans suitable for businesses of any size.