Wireless Network
A Wireless local-area network (LAN) uses radio waves to connect devices such as laptops and mobile phones to the Internet and to your business network and its applications. When you connect a laptop to a Wi-Fi hotspot at a cafe, hotel, airport lounge, or other public place, you're connecting to that business's wireless network.
In the past, some believed wired networks were faster and more secure than wireless networks. But continual enhancements to wireless networking standards and technologies have eroded those speed and security differences.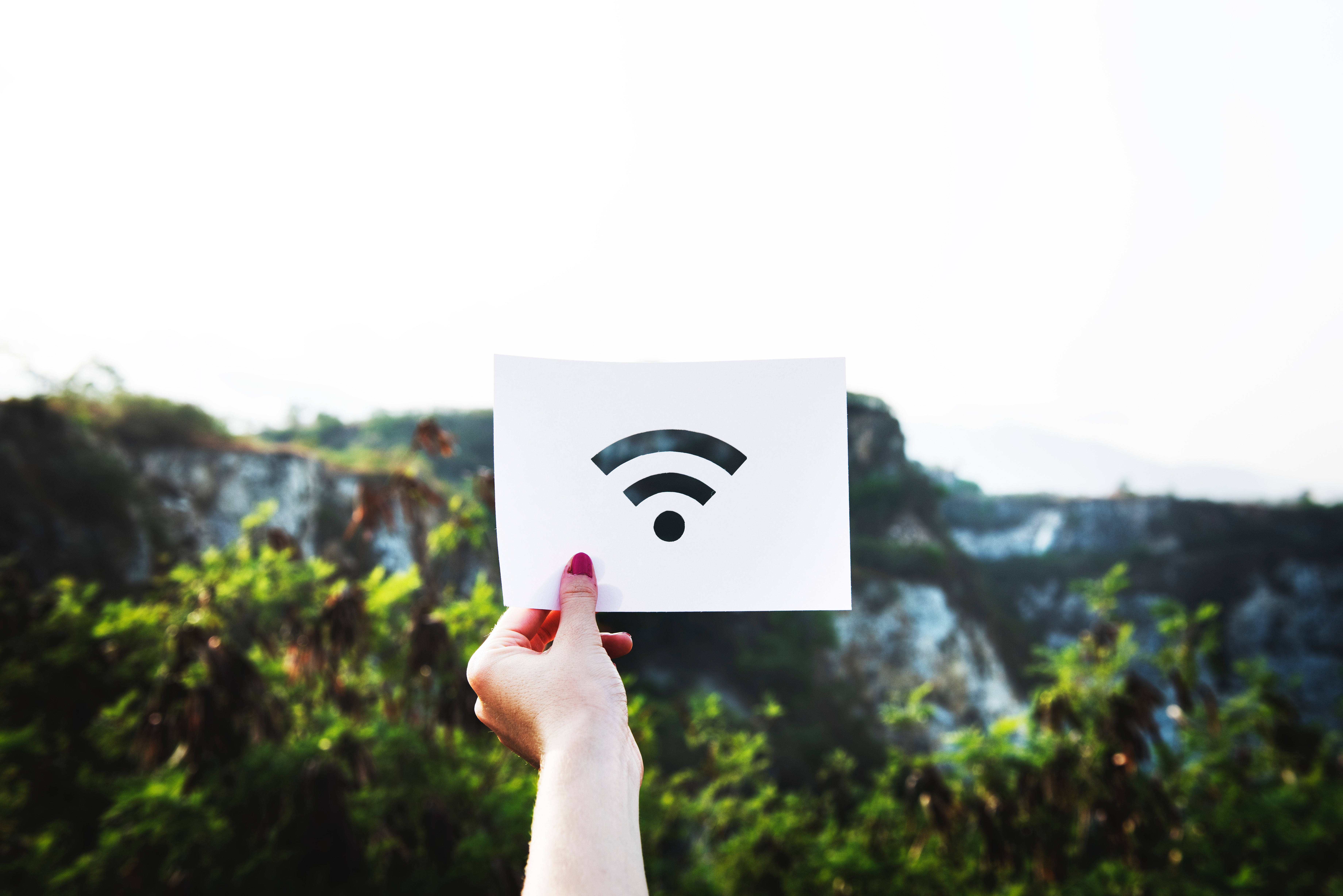 Small businesses can experience many benefits from a wireless network, including:
Convenience
Access your network resources from any location within your wireless network's coverage area or from any Wi-Fi hotspot.
Mobility
You're no longer tied to your desk, as you were with a wired connection. You and your employees can go online in conference room meetings, for example.
Productivity
Wireless access to the Internet and to your company's key applications and resources helps your staff get the job done and encourages collaboration.
Easy Setup
You don't have to string cables, so installation can be quick and cost-effective.
Expandable
You can easily expand wireless networks with existing equipment, while a wired network might require additional wiring.
Security
Advances in wireless networks provide robust security protections.
Cost
Because wireless networks eliminate or reduce wiring costs, they can cost less to operate than wired networks.
Whatever the scenario or your requirements might be at your business, Robinson IT team can help in designing and implementing a highly secure Wireless Network throughout your offices to offer you all the benefits a Wireless Network must offer without sacrificing security or productivity. We work with many vendors such as Cisco or Aruba Networks, SonicWALL, Dell and others to bring you the latest and most modern Access Points and Wireless Routers to manage any topology. Robinson IT team can design both indoor and outdoor Wireless Networks to cover any area that your team may need Wireless access to the Internet or your local network.
Wireless access is sometimes needed to cover larger areas that span across multiple buildings or open areas. Robinson IT has worked with local municipalities, hospitals and industrial facilities  to provide seamless Wireless access throughout tall buildings and big facilities.
Wireless technology can also be used to connect extend networks, using Line of Sight to supply access to buildings and areas where physical access to the network is unavailable. Using Microwave transmission, Robinson IT has enabled many facilities to gain access to the Internet and the local network, allowing users within such areas to gain access to network resources as seamless as any physical connection.